Participated in the Modern Home Tour organized by MA+DS this past weekend. Five featured houses in the Silicon Valley were open to guests for this event, we got to see some amazing homes, including 2 Eichler homes in Sunnyvale, California. One of which I am sharing photos of in this post.
This home has a great layout and flow, with open concept in the living, dining, kitchen areas. It has the notable eichler features such as slanted high ceilings and glass windows that bring in lots of natural lighting, as you can see in these photos.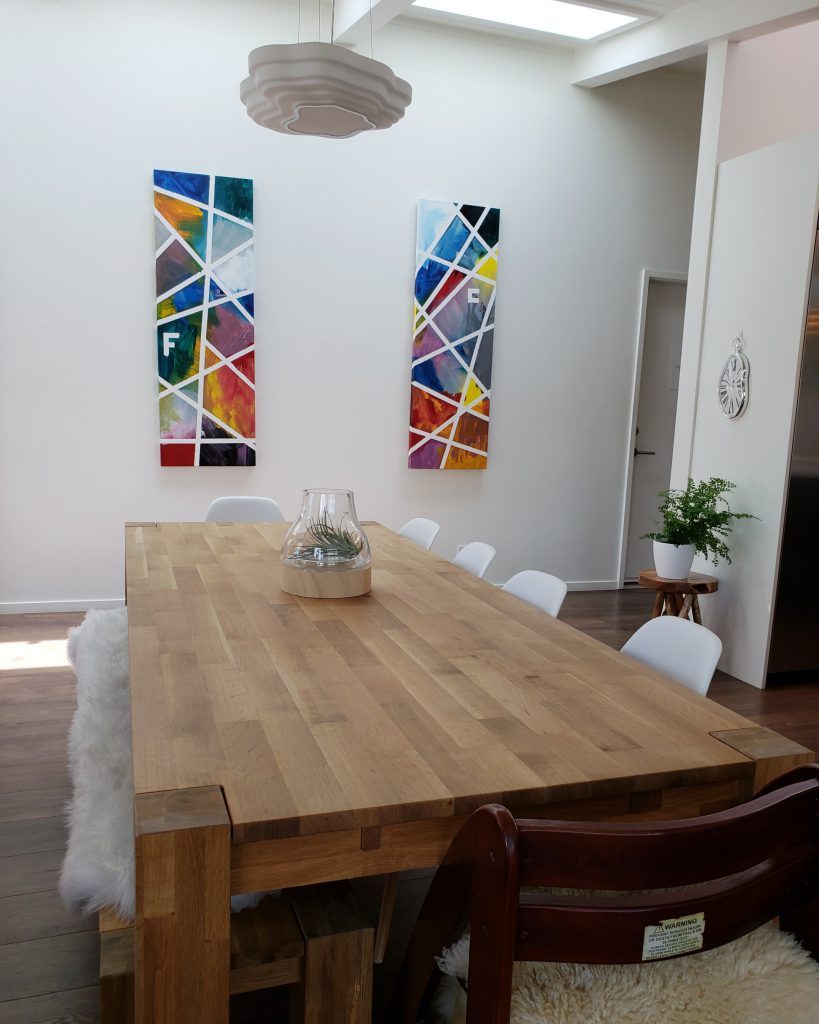 The kitchen especially was bright and airy with beautiful wood frame windows as well as wood panels on the ceiling. The big kitchen island is a focal point as soon as you walk in to the house. The wall they opened up where the sink is, was such a clever idea to have visibility into the outdoor space.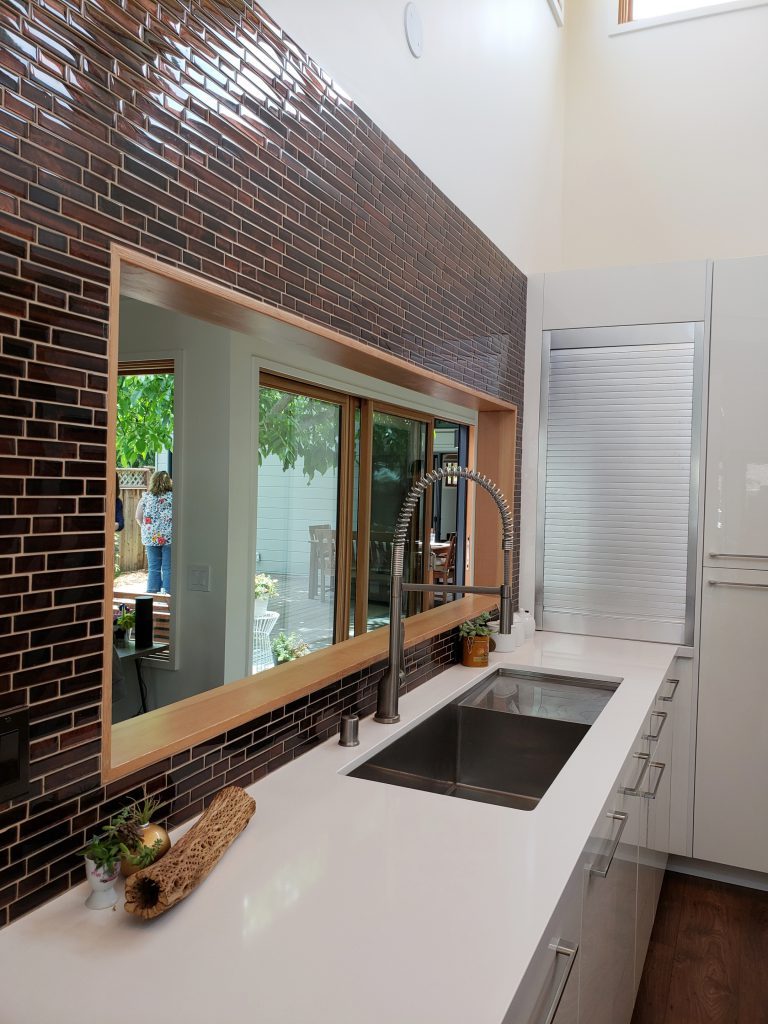 There are a lot of warm wood elements in this home such as wood framing this opening in the kitchen, wood beams on the ceilings, wooden door to the patio which all make this space warm and cozy and inviting.
You know how limited space can be for homes in the Bay Area, so every inch of space count including outdoor spaces. Creating outdoor living is a great way to add additional functional areas outside to enjoy the beautiful weather of California.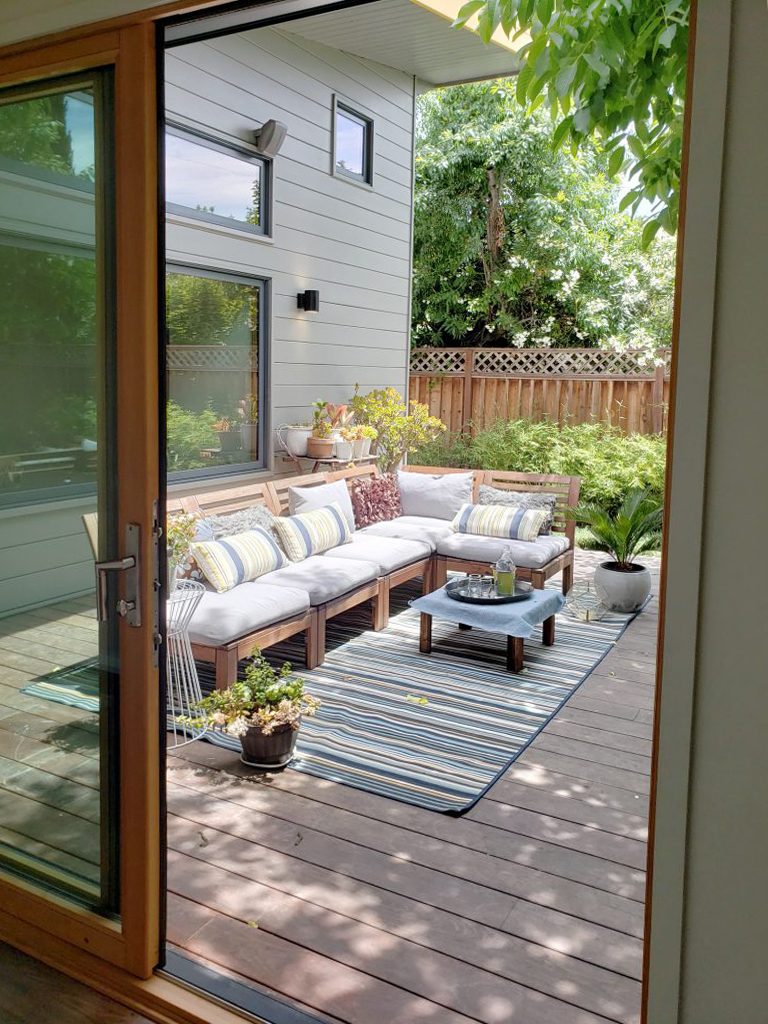 The mix used of deck, concrete, rocks and grass just add all of the interests and make outdoor landscaping more beautiful. This remodeled eichler was really well done, the homeowners would definitely enjoy the space for a long time!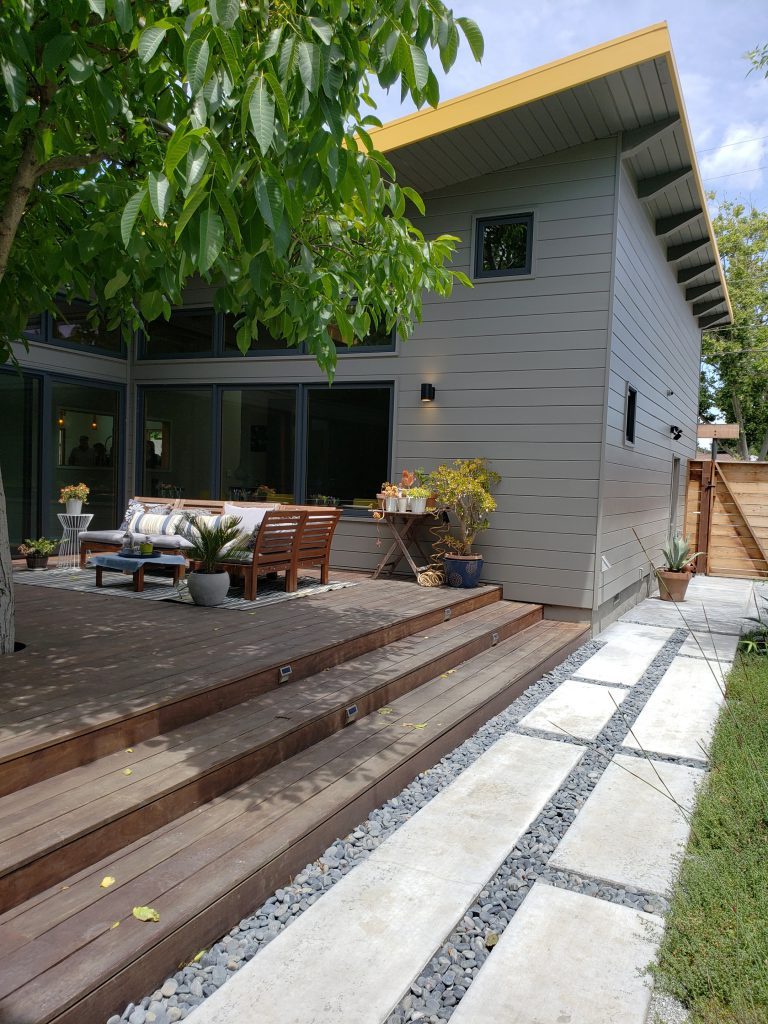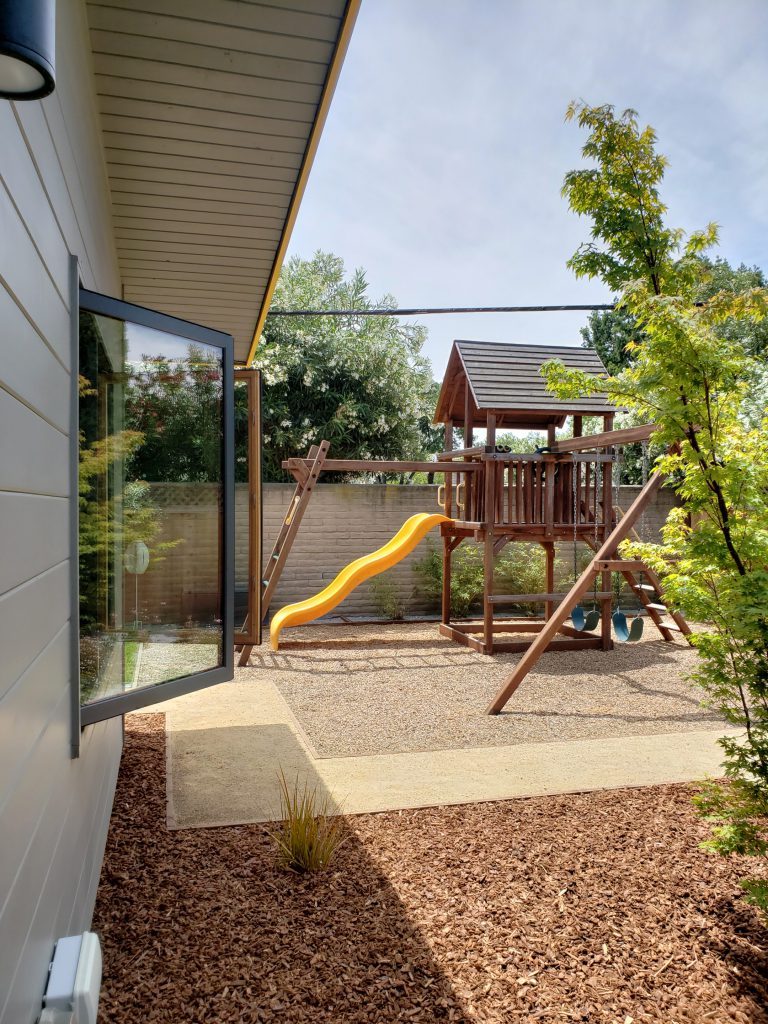 What did you think about this home tour?