Once all of the furniture pieces have arrived and conditions checked, putting them all together during install day was straightforward. Based on the concepts, we just laid them out in the space and added the final touches to complete the rooms.
In this breakfast room, we created separate cozy dining and sitting areas that can be easily moved around to become one eating space with banquette seating. Other times, as the client requested, this would also double as homework area for their lovely children. I especially love the photo gallery on the wall that we arranged which are personal photos they already had. Don't you think it's the personal touches like these that really makes the decor so special?
What can I say? The counter stools look amazing and totally elevated the look of the standard builder's kitchen! They are also super comfortable and very easy to clean.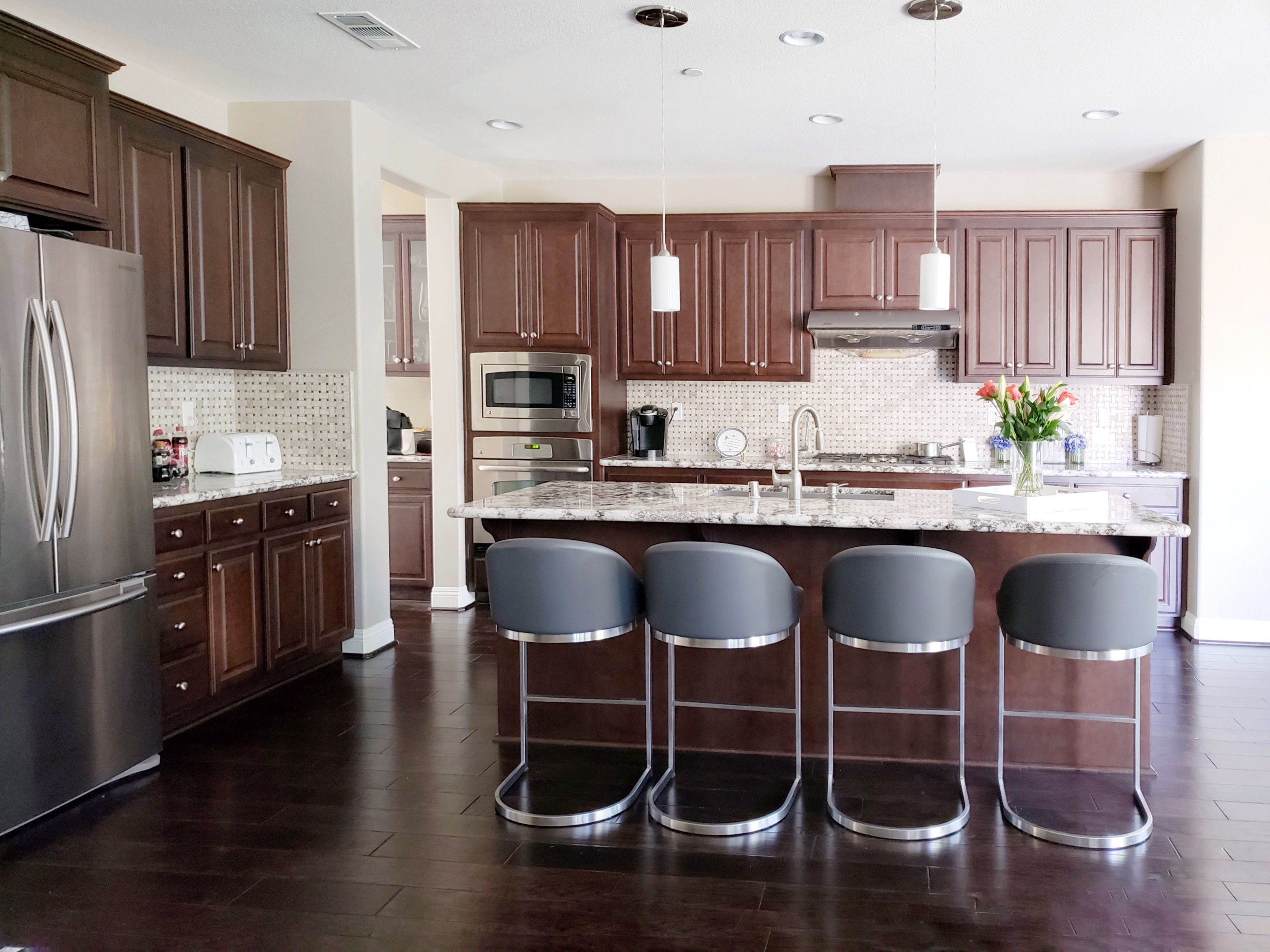 For the living room space, I told my client it was most important that we find seating that are comfortable to them and so we invested in good quality sofas and chairs. These sofas and arm chair are beautiful, we chose the fabric in plush chenille upholstery, they are durable and sophisticated. To complete the room for a transitional style, we also brought in curved lines coffee table, luxurious cushions, statement area rug and a pair of patterned poufs.
And last but not least, is this happy front hall space we designed as piano / sitting room. Incorporating existing pieces like the antique chairs and armoire, we added a round area rug, some gorgeous arm chairs, and a glam up coffee table. It's another perfect place to relax and kick back after a full day of work just enjoy the sound of piano.