To create a light and airy dining space, we chose a white dining table with reflective glass top.
Since the open-plan dining space is right by the staircase, this slim profile pedestal table helps to preserve the walkway. Also, the benefit of pedestal table is that you can really maximize seating without the table legs get in the way.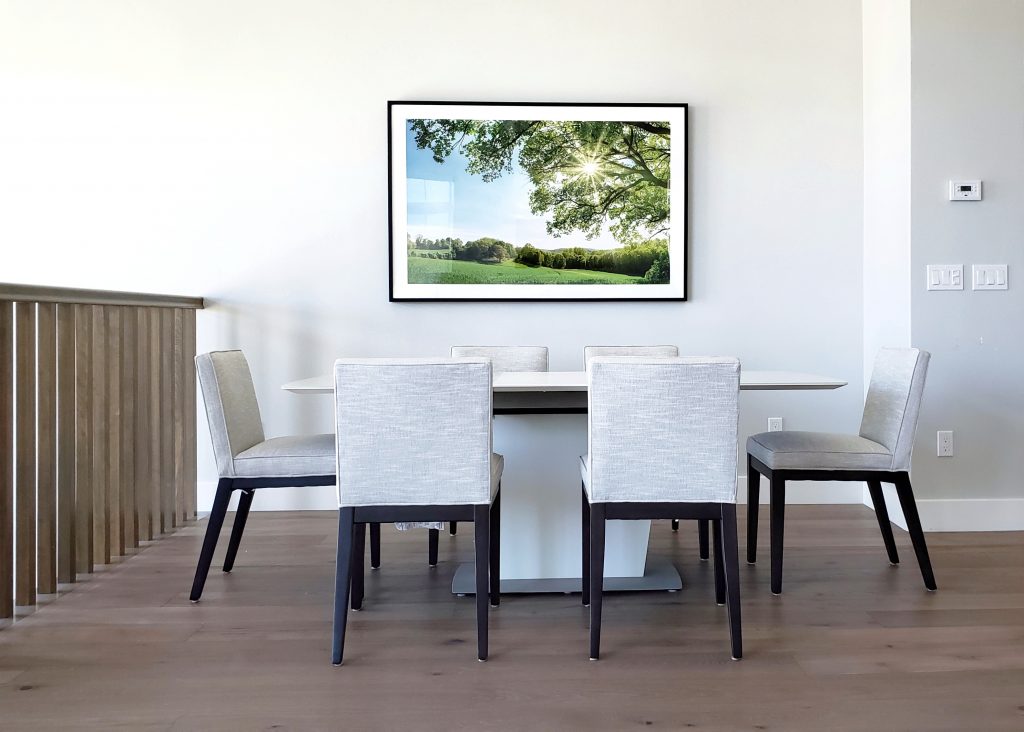 For a warm organic modern style, we went with dark tapered legs for dining chairs that help ground the space.
With a very special dining table, we added custom wall art with museum-like gallery frame.
Finding the right chandelier definitely took some time. But, I am glad that my client was on board with replacing the light fixture even though they weren't planning on doing so initially.
They trusted me and gave me full support once I mentioned the impact of lighting on this spot. I finally decided on this statement lighting that is a clear bubble chandelier. It's bright and shiny, transparent and airy.
Every single item that we thoughtfully added really elevated the entire dining area. The result is a beautiful one-of-a-kind dining room.
As it is situated in the center of the house and the first room guests see right from the entryway, this whole space deserves to have all the wow factor and to look as inviting as possible.