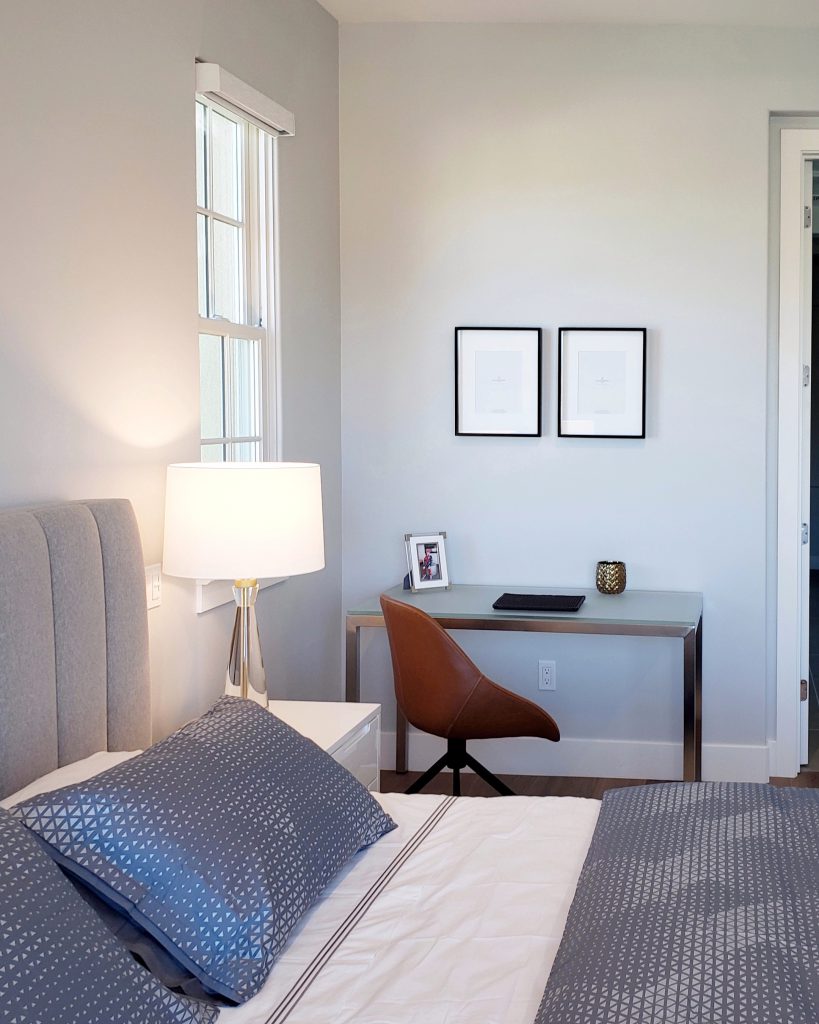 Location: Orinda, California
Designing a master bedroom with a goal of creating a serene personal sanctuary, we started with neutral foundations first and then add layers of different colors and textures to make the room warm and cozy.
It is a large room, so to take advantage of all the spaces, we created zones for different purposes. Besides sleeping, I created a desk area for my busy client to be able to not only check in on work occasionally but also as a private place to make business calls.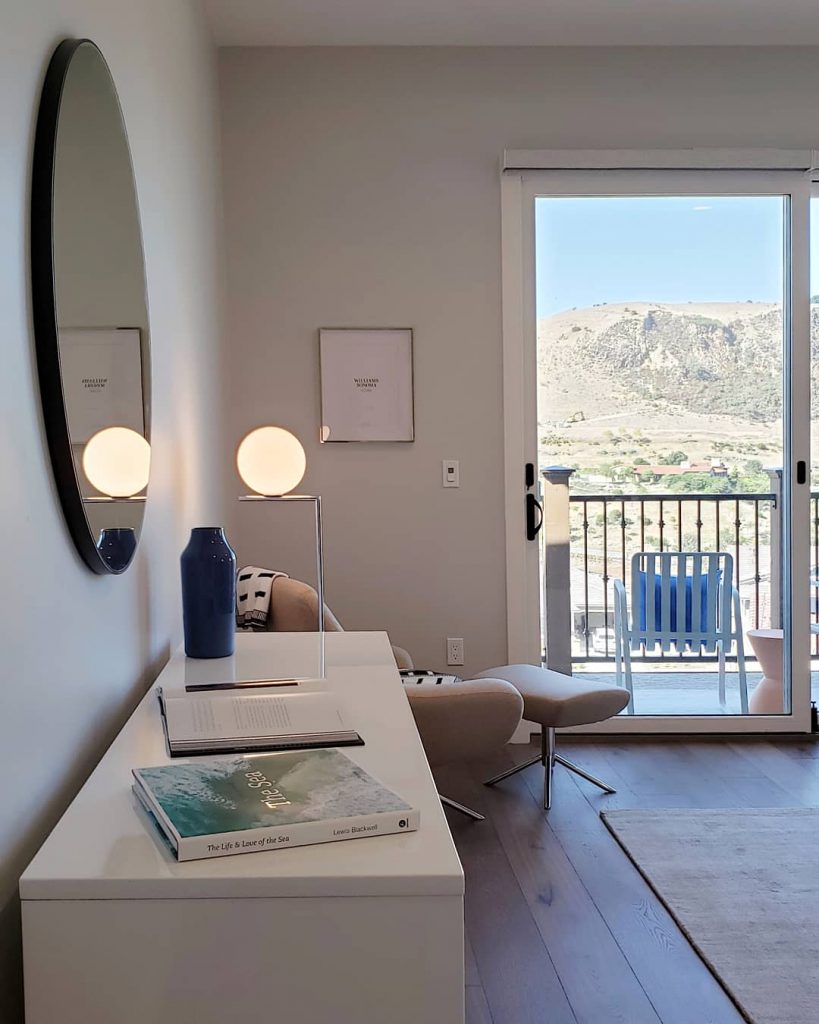 I also designed a lounging area for the client to relax, read a book and enjoy the view from the comfort inside of the master bedroom suite.
The result is a master suite that serves many purposes with style in a modern and minimalist fashion, how my client wanted. My client who completely trusted me and my choices throughout the project is very happy with the outcome, to me is the ultimate satisfaction to what I do.