This amazing modern home located in Palo Alto is designed by renowned architect Robert Swain. A distinct design philosophy that you instantly associate his with the work of Frank Lloyd Wright is his sense for integration of architecture with nature. Landscape is very much part of the design for the home.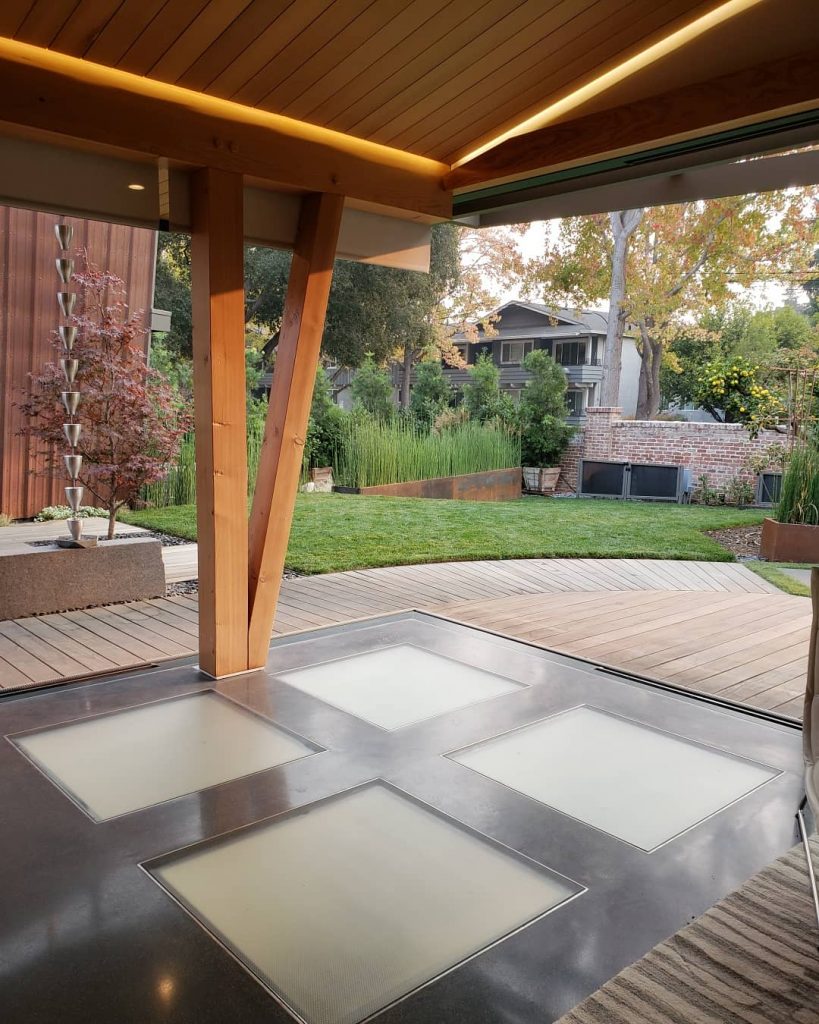 The front entrance of the home is designed with floor to ceiling sliding doors that when opened completely connects indoor and outdoor spaces seamlessly. The architectural details / interests and lightings are all very well thought out and gives a sense of futuristic experience.
The main floor where the living room, dining room, kitchen are, flow nicely with a guest suite in a private corner and 4 bedrooms connected on the other side of the house. The structure of the house is designed with an outdoor roof deck sitting on top of the bedroom. The roof top deck overlooks nearby neighbor houses and has plenty of space for lounging and outdoor entertaining.
The basement is designed beautifully you almost forget that it's underground. It has a living room downstairs with multi-purpose open space big enough for ping-pong game, a  cool modern wine cellar, a theatre room, one full bath, yoga / meditation room, and a unique studio well suited for a fashion designer.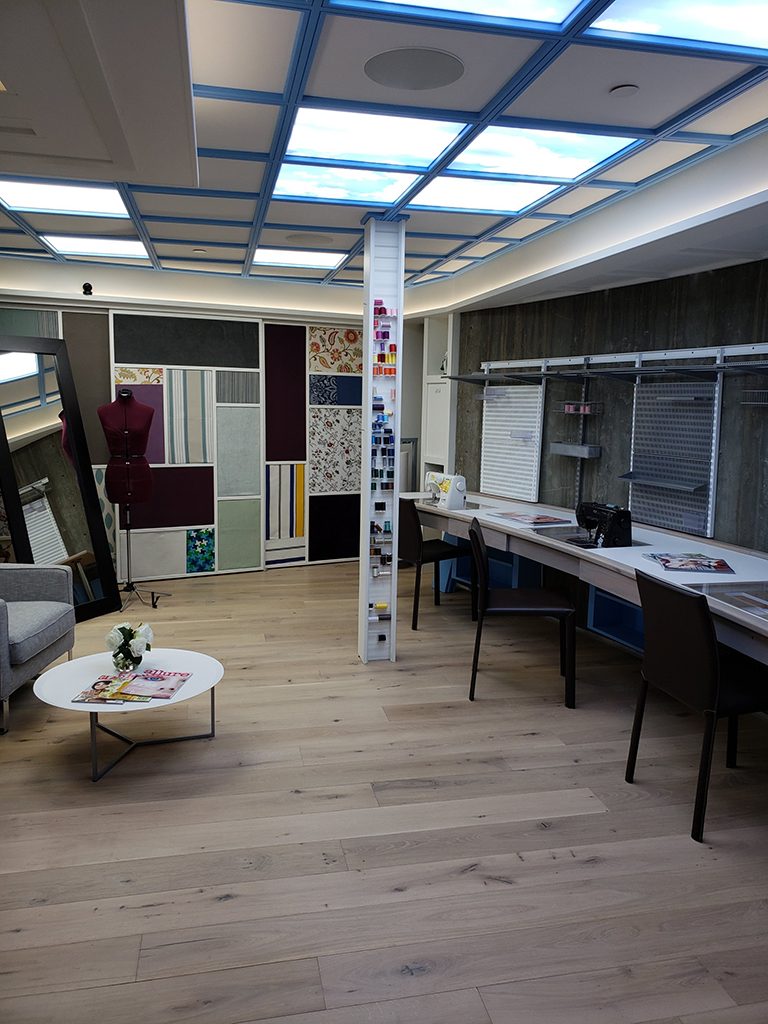 Although the house sit on a lot of 10,000 sqft with 5k+ sqft living space, the house was designed with great use of space, giving every part of the house its full purpose.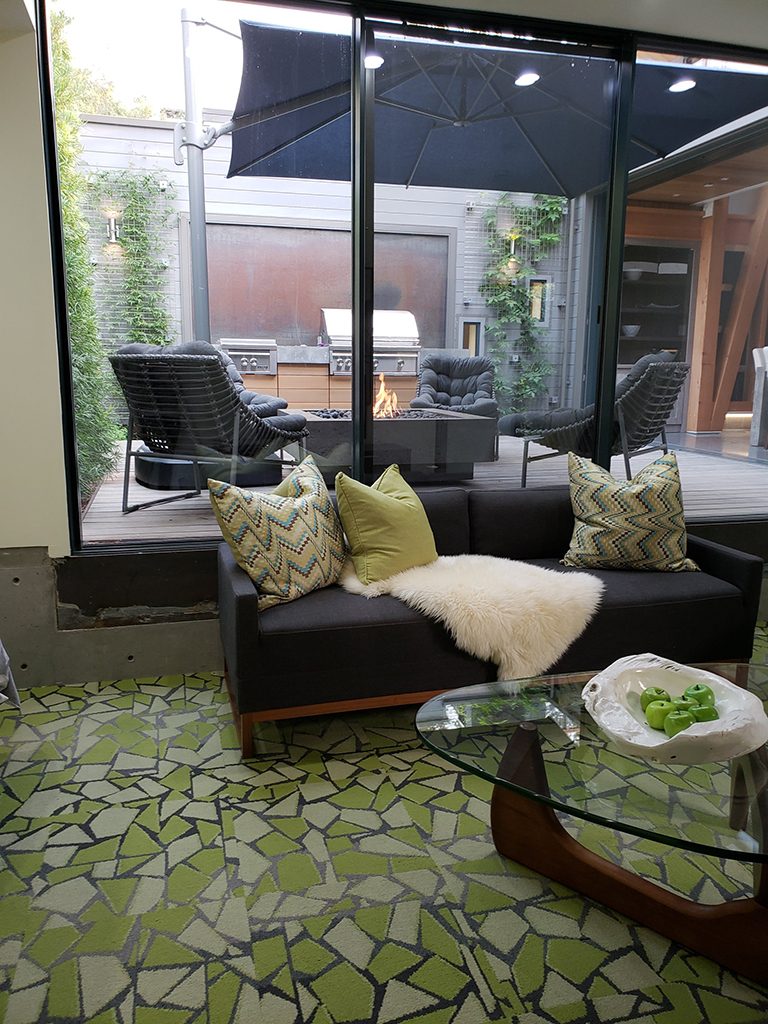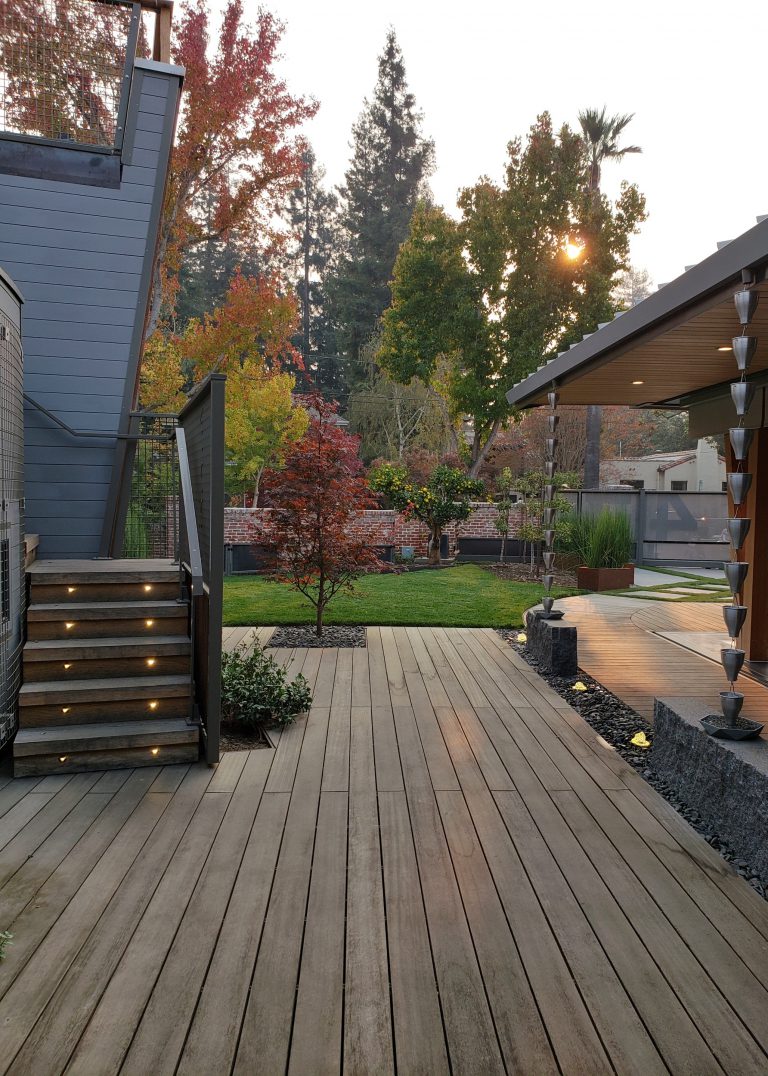 Photography: W Design Living
Listing: Deleon Realty