Made this bathroom design for a project in Mountain View, Ca. With an organic modern style that's serene, using nature inspired palette, textures, materials and accents. Bringing outdoor in with living wall planters.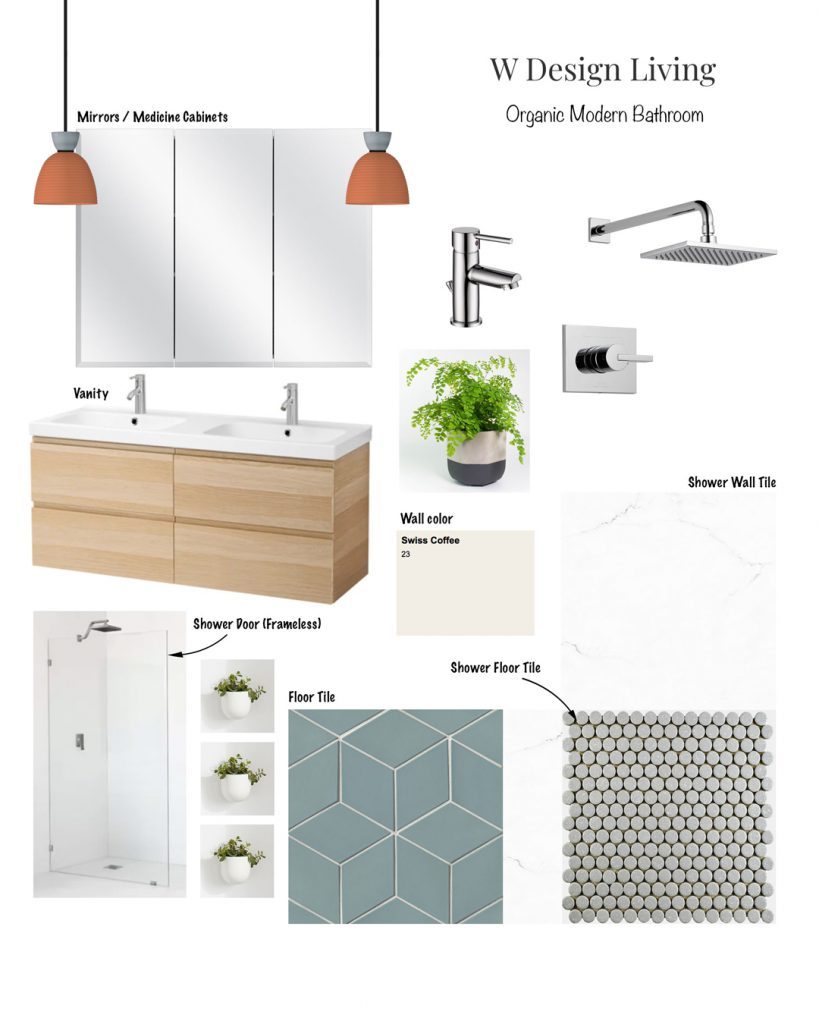 The mix of matte finish and marble tile, the warm tone of colors and geometric shapes are some of my favorites. And of course, interesting light fixtures always add depth and drama in any space.
When choosing floor tiles for use inside the shower enclosure, it is important to pay attention to the material and how slippery they can be when in contact with water. Grout lines and tile sizes can also help create frictions and slip-resistance.
Besides style and function, when designing bathrooms, I always keep in mind the need for maintenance and upkeep because nobody likes cleaning bathrooms, right? A low maintenance design easy to clean bathroom is totally achievable if you plan it with the right choices from the beginning of your bathroom remodeling.