You are going to see how little update in a room makes a big difference. This is a before image of our guest bedroom.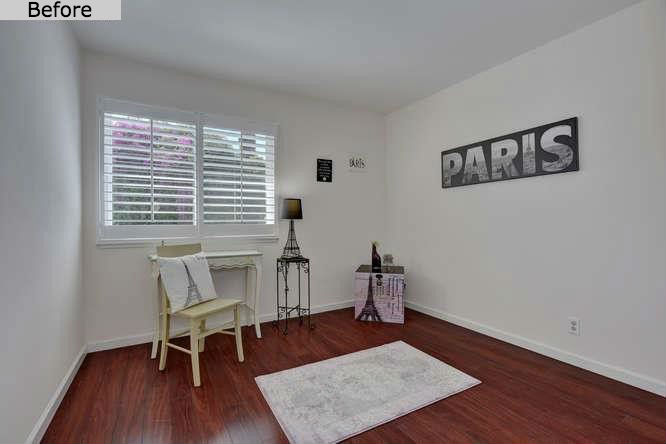 The color of the mahagony floor was just too red in our opinion making the room looked dark although it gets plenty of natural lights. Even this before image captured by a professional real-estate photographer with wide-angled lens, the room felt small and old.
With a fresh coat of paint, replacing the old closet doors and putting new hardwood floors, we were able to give this room a whole new vibe.
We absolutely love the light wood shade oak hardwood floor. We wanted to invest on a good quality flooring before we moved in because from our past experience, we knew it would be a great hassle to update interior flooring once we have all the furnitures and start living in the house.
For this now light and airy guest bedroom, I was going for a scandinavian inspired design. Every time I walk into this room, it feels fresh, calm, relax, all the feelings you get on vacation.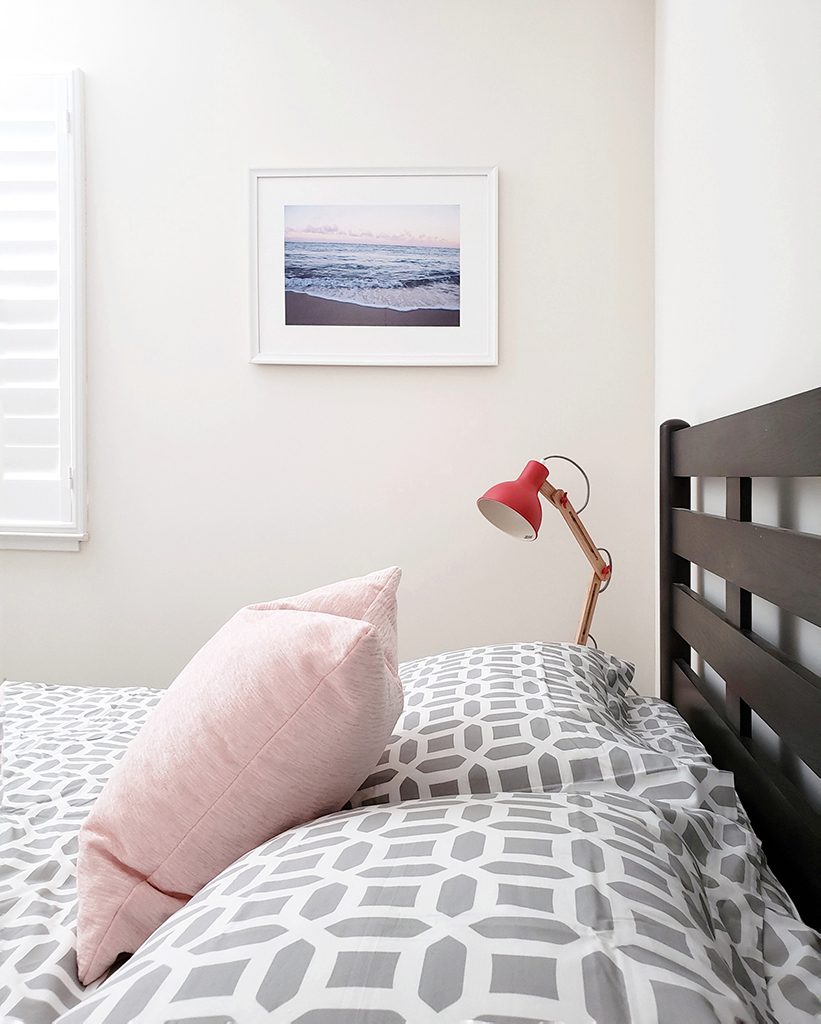 I am really happy with how this room came together. Let me know what you guys think!
Sources with direct links for your convenience:
Mirage Floors – Red Oak Cape Cod
30″ Wide Office Desk – Great for small space