Okay, while we fell in love with this house at our first visit, we didn't love how the living room looked and felt. But, we saw the potential and knew we could make this house a lovely home. It was not difficult to decide taking down the chocolate wall and blue floor tiles to give this room a facelift!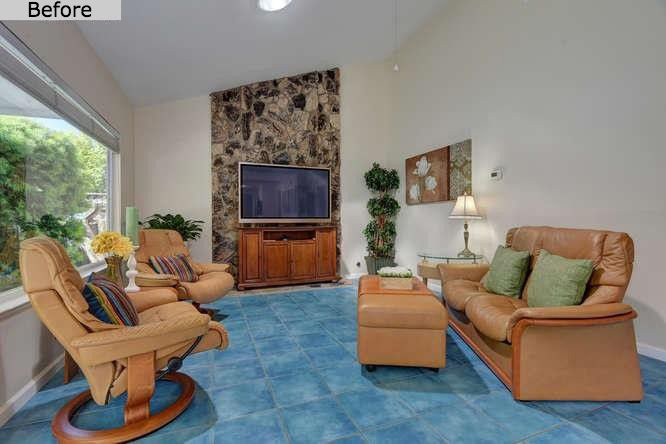 Removing the tiles was quite a big job because of how strong the materials were. But, we were glad after replacing with the beautiful red oak hardwood floor, which instantly changed the look and feel of the space.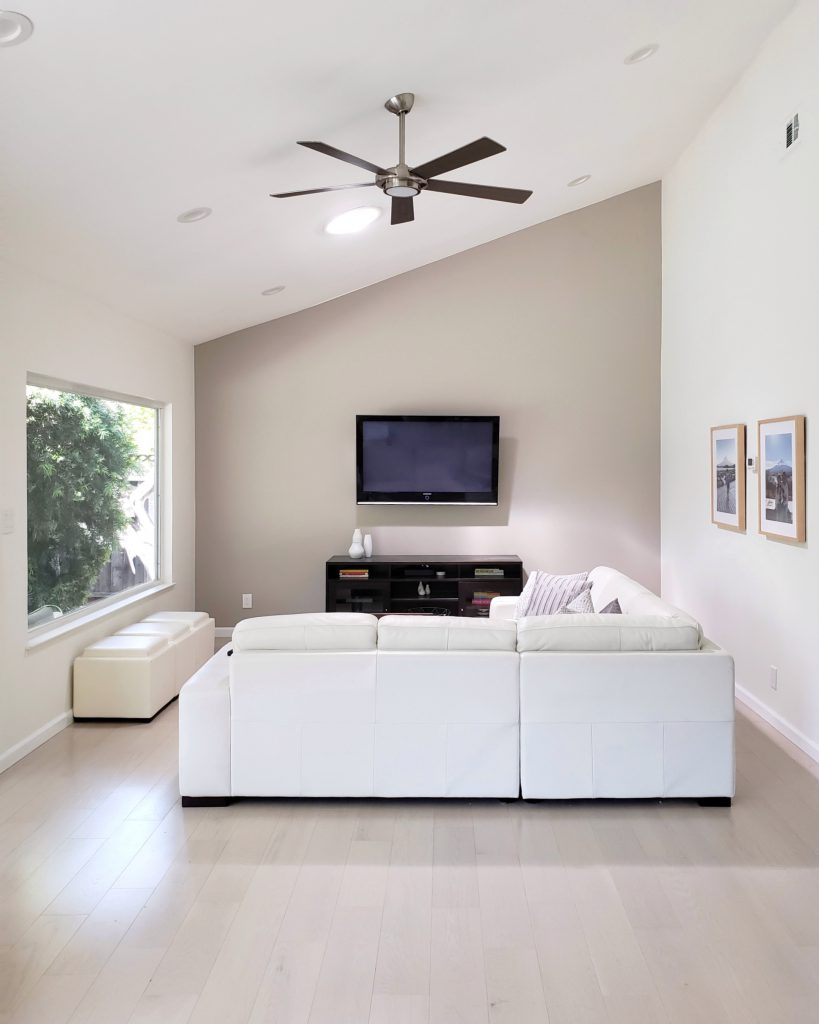 In this room, we brought in mostly the existing furnitures we already have from our previous home. Everything that we needed here fit including the leather sectional and coffee table.