Welcome! So happy that you've landed on this page.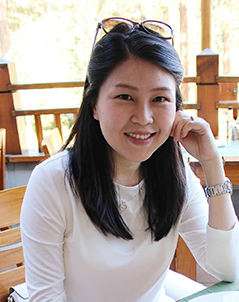 My name is Wei. I had been in the tech industry throughout my early career until I left my corporate management job in 2017 to pursue my passion in Interior Design. It's scary and exciting all at the same time. But my job shouldn't define who I am. Besides, I am a mom, a wife, a daughter, a sister, a women advocate and a loyal friend.
Design has always been my passion. I just didn't know that I love Interior Design specifically until I renovated my first house, then my 2nd house, and my 3rd house over the last decade. I have great eye for design and style and can see opportunities and potentials of any space, transforming spaces (residential or commercial) I believe can transform lives. At the end of the day, my goal is to help make peoples lives better, by maximizing design, style, function, potential, and value, making a house a beautiful and happy home.
Designing home is all about the clients who live in it, so I like to tailor to their lifestyles and personalities whether they like industrial, minimalist, scandinavian, transitional, traditional, french country, bohemian, rustic, shabby chic, hollywood glam, coastal, modern, or contemporary. For my own home, I am more inclined to timeless, warm modern and contemporary design that's also child friendly.
I hope this helps you learn a little bit about me but I believe in building long term friendship, prefer quality over quantity anytime. So this journey that I am on, come along with me, I want it to be just as fulfilling for you as it is for me, as we continue to learn and grow! This is only the beginning of our story, together.
Thanks for being here and reading! I'd love to hear from you! Contact me here.
Luv,