A bedroom design that's modern, stylish, glamorous, fit for a fashionista. Nothing is too overboard even it has such a bold interior.
I started the design first with this beautiful canopy bed. I love the black frame with brass metal. It creates depth with the dimensional poles and off the floor floating base. While the bed does not have a headboard, I suggest adding a headboard to provide additional support. Adding either velvety or linen drapery behind the headboard soften the look for a luxurious cozy feel.
To create a warm and cozy bedroom, add layers and layers of plush bedding and blankets. Besides the white duvet and bedsheet, I added this black wool blanket with stripe. If black and white bedding is too plain for your taste, by all means bring on decorative pillows for pop of colors and textures too like these blush and berry shades. Even though I didn't include a rug but I intended to use one in the design. Anything with subtle patterns on the ivory shades will look nice.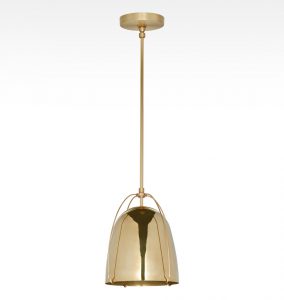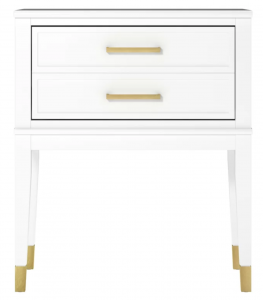 With a pair of pendant lights, nighstands and wall arts, you can achieve a symmetrical look. The paintings really added contrast, color or depth, although we could have substituted with mirrors just as well.
Taking full advantage of this spacious master bedroom, we created extra lounging area with this curved sofa and ottoman. It's a perfect place to relax and read a good book in the morning. Just some coffee table books (i.e: Vanity Fair 100 Years / Oscar De La Renta) and a tray with fresh flower arrangement, this space is functional and so pretty to look at.
Well, I hope you enjoy this post as much as I enjoyed putting together this design. Feel free to ask if you have any questions or leave a comment below, I'd love to hear from you!